Maybe its just that I haven't found the " right" headband for my head. I admire headbands from afar. But, when I put one on, I feel so silly in them. Perhaps, I'm not putting them on correctly. But, I still have hope and know that someday, I'll find the " one" and be sporting one like no other.
Stretch Lace Headband by
GarlandsOfGrace.
So adorable, huh? It's so delicate looking.
Saucer Tree Headband.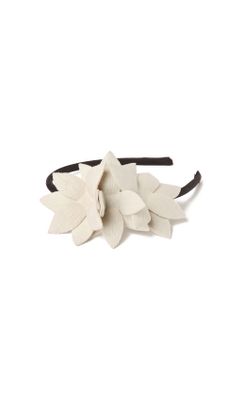 Blazing Star Headband.